Adler MicroMed Is Proud to Be a Veteran-Owned Small Business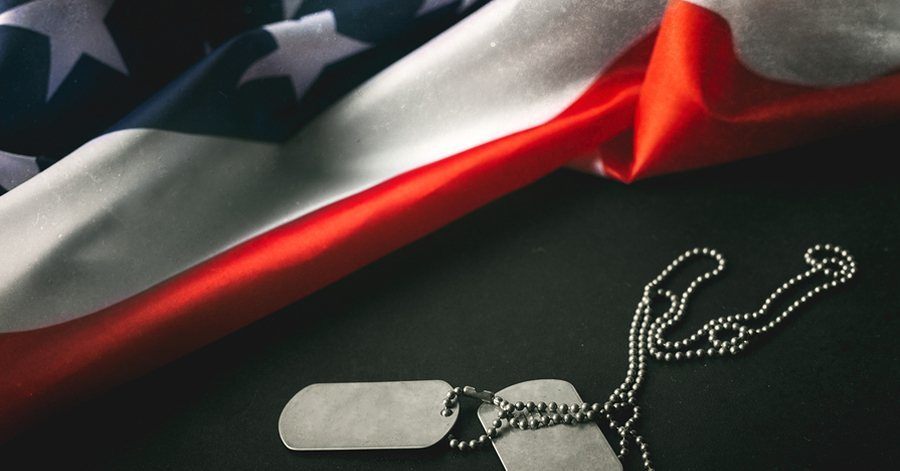 Adler MicroMed recently earned official certification as a Veteran-Owned Small Business.
This designation recognizes that a business owner has served honorably in the United States military. When you shop from a certified small business, you are supporting the men and women who have served your country and defended your freedoms.
Veteran-Owned Small Business Certification
The Center for Verification and Evaluation, a division of the Veterans Administration, issues the Veteran-Owned Small Business certification to businesses that meet its stringent application requirements.
One requirement for certification is that the business must be at least 51 percent owned by a veteran who is responsible for managing the company. The veteran must be involved in the daily affairs of the business.
To be approved for this certification, a small business must submit an assortment of documents that back up its claim of eligibility, and becoming verified requires the business and the owner to undergo careful scrutinization.
During the approval process, both a case analyst and a federal reviewer must go over the submitted documents to confirm eligibility. After the application has been approved at both of those levels, the process must be finalized by the director of the Center for Verification and Evaluation.
After receiving an approval notice, a Veteran-Owned Small Businesses has the right to display the official certification seal. You can now view this seal on the Adler home page.
The certification is good for 24 months. At the end of this two-year period, the small business may apply for renewal.
Significance of Being a Veteran-Owned Small Business
Becoming certified as a Veteran-Owned Small Business is about more than just having the right to display the official seal. Although this is an impressive distinction available only to those small businesses that have completed the certification process, being recognized as a Veteran-Owned Small Business has other advantages as well.
Businesses that have been approved for this designation may have extra opportunities to secure government contracts. Through the Veterans First Contracting Program and the Veterans Entrepreneurship and Small Business Development Act of 1999, businesses with certified status may be in a better position to obtain contracts or subcontracts for government endeavors.
Some large businesses in the private sector specifically try to work with Veteran-Owned Small Businesses whenever possible as well. These companies may keep a list of small businesses that have received the certification, and they turn to those businesses for products and services whenever the opportunity arises.
Furthermore, the American public appreciates the opportunity to work with small businesses that are owned by veterans. Research has demonstrated that, when given a choice, 70 percent of American consumers would choose to use a business owned by a veteran over one owned by someone who has never served in the military.
The Veteran-Owned Small Business certification provides consumers the assurance that they are shopping with a business owner who has a U.S. military background.
Adler MicroMed is Your Veteran-Owned Small Business
The owner of Adler, Brian Chandler, is a veteran of the U.S. military. He was a member of the Navy and is proud to have served as Lieutenant Commander of Supply. Because of Chandler's honorable veteran status, Adler recently applied for and received Veteran-Owned Small Business certification.
Chandler's commitment to his fellow citizens is just as strong as ever, but today he serves others in a different capacity. Through Adler, his current company, he equips medical teams with the tools that they need for patient care.
As to be expected from one familiar with the exacting standards of the U.S. military, Chandler's company sells and distributes exceptional products on which you can rely. Because everyone should be able to access quality medical care, Adler offers these useful products at reasonable prices.
Adler's products are useful to physicians and surgeons working in a number of different specialties. These disciplines include colorectal care, ENT treatment, orthopedic procedures and neurosurgery.
When you use Adler MicroMed for your medical supply needs, you are working with an official Veteran-Owned Small Business. The lessons that owner Brian Chandler learned through Navy service play into the work that we do at Adler every day. Through our medical products, we seek to serve others with high-quality, reliable tools and equipment.
Contact us to learn more about our products and services and how you can benefit from working with this Veteran-Owned Small Business.