How to Find the Right Pilonidal Cyst Doctor for Your Treatment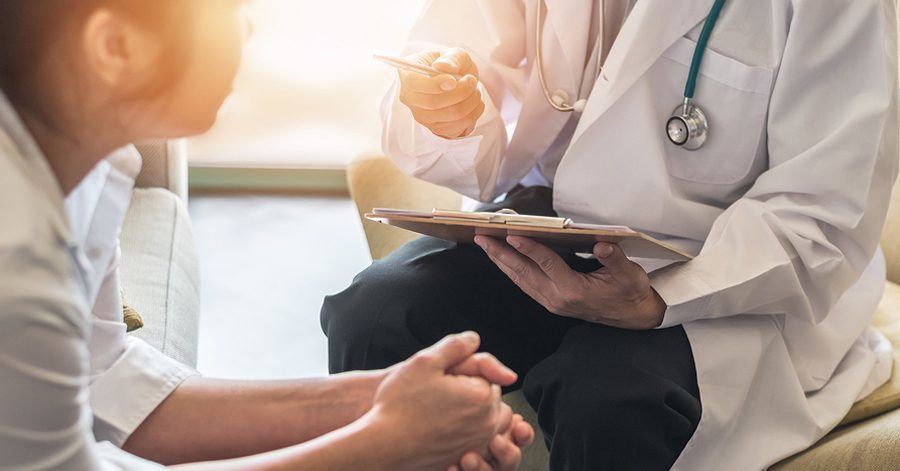 If you're struggling with a recurring pilonidal cyst, it's time to get help. You can't fix this problem on your own. You need an expert on your side.
Of course, you want the best pilonidal cyst doctor, but where do you begin? Take a look at the following tips. They'll guide you through considering your options and selecting the pilonidal specialist who is right for you.
Insist on a Specialist
The best person to address your pilonidal sinus is a colorectal specialist. These highly trained physicians see pilonidal disease and other colorectal issues on a daily basis, so you can trust them to understand your situation.
Your primary care doctor, on the other hand, probably doesn't deal with pilonidal cysts as frequently. General practitioners may be able to give you an initial diagnosis or perform a quick drainage procedure, but, for long-term care, you need the expertise of a specialist.
In particular, you may want to look for a board-certified specialist. The American Board of Colon and Rectal Surgery certifies doctors who have met their strict training qualifications. Certification demonstrates that a doctor is committed to professional excellence and possesses a high level of specialized knowledge.
To learn more about the reasons that you might want to choose a board-certified doctor, watch the following video:
Ask Your Primary Care Doctor
Did you start your pilonidal care treatment with your primary care doctor? If so, ask for a recommendation of a specialist to see. Your doctor may have regular contact with several of the specialists in your area. This may give him or her insight into which one would be a good fit for you and your medical needs.
In fact, some insurance plans require that you get a referral from your primary care doctor before you can see a specialist. Even if that's not a requirement of your plan, it's still a good idea to keep your family doctor in the loop about the health problems you've been having and how they're being treated.
Consider Bedside Manner
For many people, a doctor's personality and mannerisms are among their top criteria when deciding whom to see. It's important to feel that your doctor listens to what you say and takes time to perform a thorough examination and discuss treatment options.
You can learn a lot about how a doctor relates to people by asking friends or family members for recommendations. Bedside manner is usually one of the first things that people comment on when endorsing a doctor or suggesting not to see someone.
Online reviews usually focus heavily on a doctor's demeanor as well. A quick scan of physician review sites should give you an indication of whether a doctor's personality and professional approach will align with what you're looking for in a medical provider.
Of course, characteristics that one person likes in a doctor may not be a good fit for another patient. In other words, you can't rely entirely on other people's reviews. Instead, you may want to set up an initial interview appointment.
When you go for this introductory visit, consider not just the doctor but also the facility as a whole. It's important that you feel respected, listened to and cared for by the office staff, the nursing team and the physician.
Inquire About Particular Treatments
Your initial appointment serves as an ideal opportunity to get to know a doctor's preferred approaches to pilonidal cyst treatment. With the right doctor, you may be able to find long-term healing without needing to undergo major surgery.
Some colorectal specialists rely primarily on traditional surgeries in which a good deal of tissue is removed from the area where the cyst is located. The wound may be stitched closed or left open and packed. Either way, the recovery time can be long and uncomfortable.
To avoid that misery, you'd probably prefer to try one of the more modern approaches to pilonidal treatment. Laser coagulation — performed on its own or paired with pit-picking — seals the sinus tract shut so that it can no longer trap hair and debris. This is a quick way to resolve pilonidal disease, and it doesn't require a long recovery period.
Not all colorectal specialists have the experience or equipment to perform laser surgery. If you want the opportunity to take care of your problem in this way, you need to make sure that you choose the right medical team. You can use Adler MicroMed's Find a Doctor feature to locate a specialist who's right for the job.
Make Sure You Have Insurance Coverage
Finally, for a doctor to really be the perfect fit for you, your insurance has to be accepted at that office. Many insurance plans have narrow networks. If you go out of network, you may be responsible for a greater portion of your bill, or you may have to pay the entire thing on your own.
In this video, you can hear from a physician about making sure that your doctor is within your insurance company's network:
To find out whether a doctor is in your network, contact your insurance company. It's a good idea to follow up with the provider's office to make sure that their representatives say the same thing.
While you're at it, it's smart to check whether the hospital where the doctor has privileges is also covered. That way, your insurance will chip in for procedures done in the office or in the hospital.
By taking the time to search carefully for the right medical team, you can place your care in the hands of a reliable, experienced pilonidal cyst doctor. It's smart to look for a specialist who is respected in the medical community, liked by patients and within your insurance network.
You should also search for someone who can take care of your problem through a noninvasive procedure like laser coagulation. For help finding a doctor who uses the neoV Laser, use Adler MicroMed's provider finder.