Hemorrhoid Banding Ligator FAQ: Your Questions Answered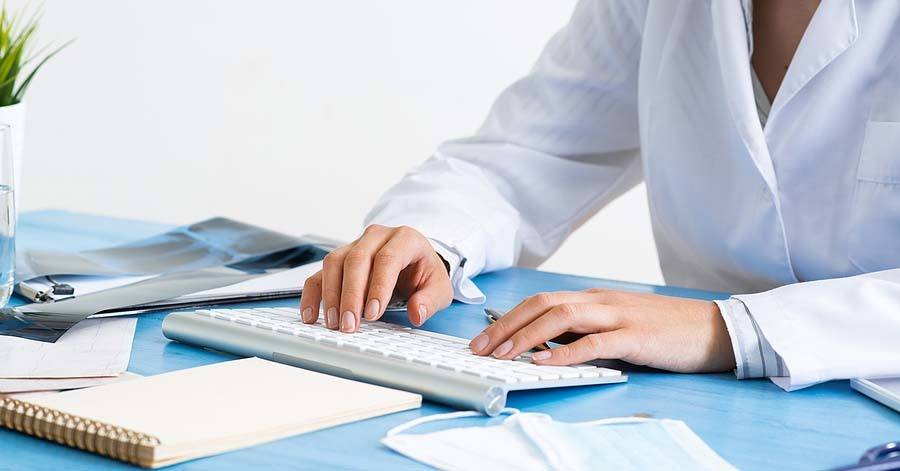 Hemorrhoid banding is one of the best options for treating hemorrhoids. This is a minimally invasive procedure that could produce lasting results for the patients in your care.
If you're not yet offering hemorrhoid banding in your colorectal care practice, it may be time to start. But first, you might have questions about performing this procedure and choosing the best hemorrhoid banding ligator.
This guide can help. Take a look and learn how hemorrhoid ligation could be the right choice for you and your patients.
How Does a Hemorrhoid Banding Ligator Work?
Hemorrhoid banding works by cutting off blood flow to the swollen tissue so that the hemorrhoid dries up and falls off. In its place, there's a small amount of scar tissue that may help keep future hemorrhoids from developing.
Here's the process in more detail:
The ligator is loaded with a medical-grade rubber band.
The doctor uses a scope and lubricating jelly to slide the ligator into the patient's rectum.
The doctor gently pulls on the hemorrhoid with clamps or suction so that it stands away from the rectal wall.
The ligator is activated, and a rubber band slides around the base of the hemorrhoid.
If the patient experiences any pain, the doctor makes adjustments to the position of the band.
The doctor withdraws the ligator and the scope.
After a short observation period, the patient can go home.
The hemorrhoid usually falls off within one to two weeks. The withered tissue often passes unnoticed into the toilet. Some patients experience a bit of bleeding when the hemorrhoid separates from the body.
Doctors usually treat one hemorrhoid at a time. After a recovery period, patients with multiple hemorrhoids can return to the doctor for a repeat procedure.
Which Patients Can Benefit from Hemorrhoid Banding?
Hemorrhoid ligation is for internal hemorrhoids. External hemorrhoids cannot be banded. Even still, some patients with both types experience external relief once their internal hemorrhoids are resolved.
Ligation is most often performed on first- through third-degree hemorrhoids. Grade four hemorrhoids can sometimes benefit from ligation but may require a more traditional surgery instead.
How Do Patients Prepare for a Banding Session?
Getting ready for hemorrhoid ligation may depend on the type of ligator that is being used. For example, patients must fast and undergo bowel preparation before endoscopic band ligation.
Fortunately, there are newer alternatives available. Many of today's disposable ligators require no dietary restrictions, bowel clearing or other advance preparation.
How Long Does Hemorrhoid Banding Take?
One clear advantage of using hemorrhoid banding ligators to treat patients' hemorrhoids is how quickly it can be done. Ligation is usually an outpatient procedure, and it can even be done in the provider's office.
Traditionally, it has taken doctors about 10 minutes to place a band. Today's newest ligators are even faster. With a disposable plastic ligator, you might be able to band a hemorrhoid in just a minute or two.
What Is Hemorrhoid Ligation Recovery Like?
Modern developments in hemorrhoid banding make this a relatively easy option for hemorrhoid treatment. After the band is placed, there shouldn't be any intense pain. If a patient feels pinched, the doctor can adjust the band to provide a better fit.
Many patients are in good shape to resume their daily routine within 24 hours of the procedure. Sitz baths and over-the-counter pain relievers can help with any lingering discomfort. Even still, it's a good idea to avoid heavy lifting or exertion for a few days.
Bleeding or discharge is somewhat common. Some patients use liners in their underwear to prevent stains.
It's important for patients to aim for normal bowel activity during this time. Fiber supplements and proper hydration can help.
Does Hemorrhoid Banding Produce Lasting Results?
Yes, treatment with a hemorrhoid banding ligator can lead to long-term relief from hemorrhoids.
One study showed a 71% success rate for hemorrhoid ligation. Patients with three or fewer sites requiring treatment had the highest success rates. In another survey, the vast majority of banding patients — nearly 90% in some cases — found relief for their symptoms, including bleeding.
Research has demonstrated that banding success can last for five to 10 years or even longer.
What Is the Best Type of Ligator?
Both metal and plastic hemorrhoid banding ligators are available.
Metal tools are more traditional and may depend on older banding techniques, such as holding the hemorrhoid with clamps during the procedure. Afterward, sterilization is required before the ligator can be used for another patient.
The more modern approach to hemorrhoid banding is to use a disposable plastic instrument, such as the Adler Ligator (AL9000). These lightweight instruments are always sterile, convenient and easy to use. Experienced doctors may be able to band a hemorrhoid with one of these devices in just a couple of minutes.
Plastic ligators may even have built-in suction capabilities. Suction can be a more comfortable method of holding the hemorrhoid compared to metal forceps.
Because of the speed, comfort and convenience benefits, disposable plastic hemorrhoid ligators are the clear choice for today's colorectal care specialists.
Is Hemorrhoid Banding Affordable?
Yes, studies show that hemorrhoid banding is a more affordable treatment option than traditional hemorrhoid surgeries. Plus, banding takes less of a toll on patients' quality of life and typically requires shorter periods of being off work for recovery.
Disposable ligators may be the most cost-effective choice for your practice. The per-unit cost of some brands, such as the Adler Ligator, is quite affordable. Plus, disposable instruments save your practice on the labor and supply costs associated with sterilization.
Contact Adler MicroMed to learn more about how the Adler Ligator could make a difference in your colorectal practice. You'll find that this hemorrhoid banding ligator could save your patients time and money and help them find lasting healing from their hemorrhoid symptoms.