Is Laser Ablation of Hemorrhoids the Best Treatment for Stage 2 & 3 Hemorrhoids?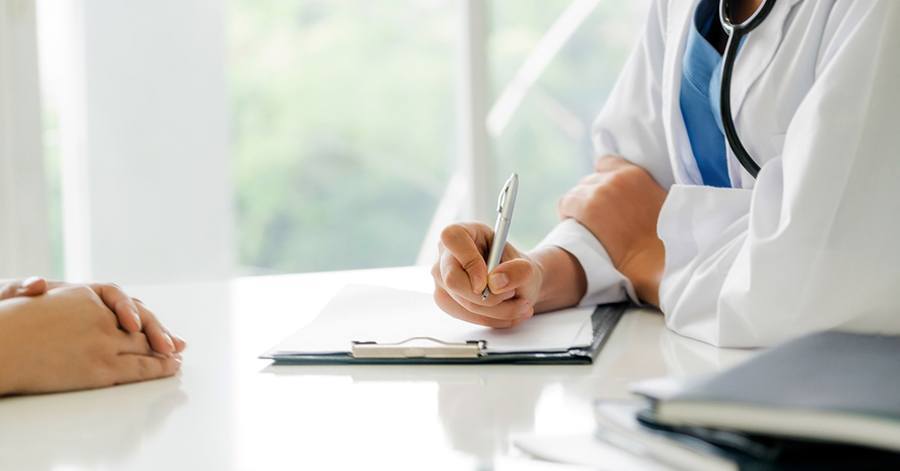 When hemorrhoids are plaguing you, clearing them up is a top priority. It's important that you find a treatment option that is thorough and effective so that you can rid yourself of this uncomfortable, unpleasant problem.
Laser procedures are sometimes used for the treatment of mid-grade hemorrhoids. Your doctor might recommend a laser treatment for you, or you might learn about this option through your own research.
Either way, it's worth looking into laser ablation of hemorrhoids because, as you'll discover, this can be one of the best procedures for removing second- and third-degree hemorrhoids.
Laser Ablation Details
Lasers can be used for hemorrhoid treatment in multiple ways, but the idea behind each is that the laser's energy is used to make the hemorrhoidal tissue go away over a period of time, or it is used to remove the tissue immediately.
These methods include coagulation, in which the hemorrhoid is shrunk from within, and hemorrhoidectomy, in which the affected tissue is sliced off. There is also ablation, which is a process in which the tissue is destroyed. This forms scar tissue at the site, which can hinder the chance of new hemorrhoids forming there.
Ablation is considered a nonsurgical approach to treating hemorrhoids. Typically, it is recommended to try nonoperative methods like this for mid-grade hemorrhoids before resorting to surgical procedures.
A patient may receive laser treatment that includes only one of these methods, or the doctor may choose to use a mix of laser procedures to provide relief to the patient. Lasers used for these procedures can include carbon dioxide ones and Ng: YAG varieties. Hemorrhoid treatments with lasers can typically be done on an outpatient basis.
You can see an example of laser hemorrhoid treatment in the video below:
Mid-grade Hemorrhoids
Grading or leveling of hemorrhoids is based on the severity of the condition. Mid-grade hemorrhoids are those that fall into levels 2 and 3.
Stage 2 hemorrhoids prolapse from the rectum during a bowel movement. They return to their regular position on their own.
Stage 3 hemorrhoids also prolapse. However, they don't go back into place on their own. Rather, you have to use your hands to push them back into your rectum.
These mid-grade levels fall in the middle of the four-stage grading system. They are more serious than stage 1 hemorrhoids, which do not prolapse at all. They are less severe than stage 4 hemorrhoids, which are permanently prolapsed.
Most research points toward using laser treatments for mid-grade hemorrhoids that are classified as stages 2 and 3.
Results from Ablation Procedures
Studies on hemorrhoid treatments have examined the results of a variety of laser procedures, including ablation. As a general rule, these procedures have been found to be an effective means of ridding the body of the affected tissue and keeping the problem away.
In one study, of 750 patients whose hemorrhoids were treated with lasers, 98 percent of the people received satisfactory results from their procedures. An even higher number of people--99 percent--were pleased about their decision to undergo laser treatment.
In another study, multiple patients with stage 2 or 3 hemorrhoids each received five laser pulses to destroy their hemorrhoidal tissue. Within six months of the treatment, 90 percent of the people had seen an improvement in their conditions. For 80 percent of them, their hemorrhoids were at least one stage less severe than they had been before the treatment.
That study compared the results of laser treatments to rubber band ligations. More of the patients who received laser therapy had satisfactory results than the ones who received ligation.
Only 53 percent of ligation patients had significantly improved at their six-month follow-up appointments, and only 40 percent had seen a reduction of at least one grading level. The ligation group also reported a lower quality of life.
Recovery After Ablation
In addition to being an effective treatment for hemorrhoids, laser ablation is also valued because it typically offers a shorter and easier recovery time than many other procedures.
Researchers for one study discovered that patients whose hemorrhoids were treated with lasers felt better after the procedure than those whose hemorrhoids were cut off using a traditional surgical method. At a one-week follow-up check, pain levels were 65 percent lower among the laser patients.
On average, pain-free bowel movements occurred five days sooner for the laser group than the hemorrhoidectomy group. The laser patients also dealt with less discharge from the site of the procedure.
Compared to the patients who underwent traditional surgery, twice as many members of the laser group were able to return to work a week after treatment. A full 88 percent of the laser patients resumed work after seven days.
Based on this research, are you convinced that laser ablation of hemorrhoids will be the best treatment for your condition? If you have grade 2 or 3 hemorrhoids, laser ablation may serve as an effective treatment with a relatively uncomplicated recovery period.
Use our Find a Doctor tool to look for a colorectal surgeon in your area who is experienced in NeoLaser technology.
As with all medical issues, your physician is the ultimate source as to what procedure best fits your needs. Discuss all options and get a second opinion if you have any doubts. These articles are intended to be a source of general information only.