Why You Should Use Disposable Hemorrhoid Ligators in Your Practice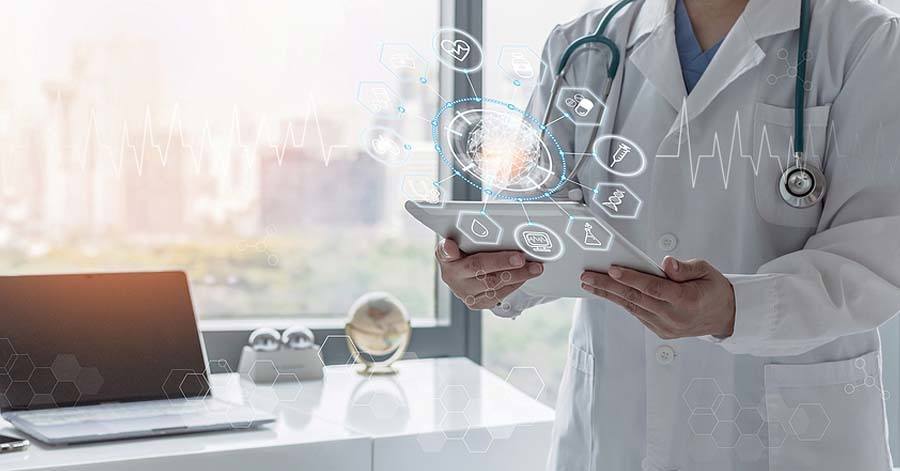 As a colorectal care provider, you have a choice in hemorrhoid banding ligators. You could opt for reusable metal instruments or disposable hemorrhoid ligators.
The best banding products on the market today are disposable plastic units. With one-time-use ligators, you can count on reliability, sterility, comfort and ease of use. Disposable hemorrhoid banding tools can be an affordable choice for your practice as well.
Take a look at the advantages of disposable ligators, and see how they could benefit you and the patients you treat.
Reliability
There's nothing quite so nice as having a brand-new instrument to work with. Fresh tools are sure to work properly.
Over time, reusable medical instruments, including multi-use hemorrhoid banding tools, can wear out. Their parts might not move as smoothly as they once did. It's even possible for old ligators to break.
With disposable instruments, that's never a concern because each patient gets a brand-new ligator. You can count on the ligation tool to be in great shape throughout the entire banding procedure.
Sterility
Cleanliness is essential during medical procedures. Unsterile instruments could transfer harmful bacteria from one patient to the next — or to your medical staff.
Metal hemorrhoid ligators must be thoroughly sterilized after each use. A careful sterilization process should make the instruments safe for other patients, but that's not an absolute guarantee. Not all sterilization approaches are equally effective at ridding medical tools of microorganisms.
The top choice, of course, is autoclaving your instruments. But even though autoclaves are highly effective at killing bacteria, viruses and spores, improper handling or storage after sterilization could reintroduce harmful germs.
Disposable instruments come sealed in individual packages. You don't need to open them until right before use, so there's little chance of last-minute contamination that could make them unfit for your patients.
Plus, you can dispose of the tool right after the procedure. That means that no one on your staff will need to risk infection from handling a used ligator.
There's one added bonus: peace of mind. Even if your reusable instruments are as clean as can be, your patients might have lingering doubts. When they see you open the package of a brand-new ligator, they can rest easy with the knowledge that this instrument is for them alone.
Comfort
Hemorrhoid banding is a minimally invasive approach to treating this condition. Because it's minimally invasive, patients often experience only mild discomfort after the procedure. You should do your best to make sure that they're comfortable during the treatment process as well.
Using a plastic ligator could be one of the best ways to ensure optimal comfort. This material is preferable to metal ligators for a variety of reasons.
For one thing, metal instruments can be cold. No one wants a cold ligator inserted into the rectum. Plastic instruments are less likely to give your patients a chill.
Also, metal ligators commonly depend on small pincers to hold the hemorrhoid away from the rectal wall while positioning the band. Although this part of the body isn't especially sensitive, gripping the hemorrhoid still has the potential to be uncomfortable. Many plastic ligators use suction instead of clamps to gently draw the hemorrhoid into position.
Ease of Use
There's no need to worry about disposable hemorrhoid ligators being tricky or complicated to use. You'll get the hang of hemorrhoid banding in no time.
In fact, if you've ever used a traditional metal ligator, you may find the disposable version even easier to use. Typically, a banding procedure takes about 10 minutes to complete. Plastic ligators are so user-friendly that you might have the job done in just a minute or two.
Price
When you first think about switching to disposable hemorrhoid ligators, you might think that you'll simply be throwing dollars in the trash after each procedure. That's not really the case, though.
First of all, the upfront cost of a single-use plastic ligator is certainly lower than the price of an expensive metal instrument. And even though metal tools are reusable, they won't last forever. You'll eventually have to purchase more of them.
Also, sterilizing metal tools for reuse isn't cheap. Your facility must hire staff to take care of the task plus foot the bill for the gallons upon gallons of water used by the sterilization machine.
Of course, it's always a good idea to shop around for a good value on disposable instruments. You want a brand that balances a low price tag with a high-quality product. You'll find that combination with the Adler Ligator (AL9000) from Adler MicroMed.
Disposable Hemorrhoid Ligators for Your Colorectal Patients
Are you ready to make the switch to disposable hemorrhoid banding tools? You'll find that the comfort and convenience of these devices simply can't be matched, and you'll appreciate the peace of mind that comes from knowing you're offering each patient a clean, top-quality instrument.
You may even discover that disposable hemorrhoid ligation tools are more affordable than you'd ever thought possible. If you're ready to make the switch, contact Adler MicroMed for information about using the Adler Ligator (AL9000) in your colorectal care practice.
As with all medical issues, your physician is the ultimate source as to what procedure best fits your needs. Discuss all options and get a second opinion if you have any doubts. These articles are intended to be a source of general information only.