Reduce Hemorrhoid Banding Surgery Costs Without Sacrificing Outcomes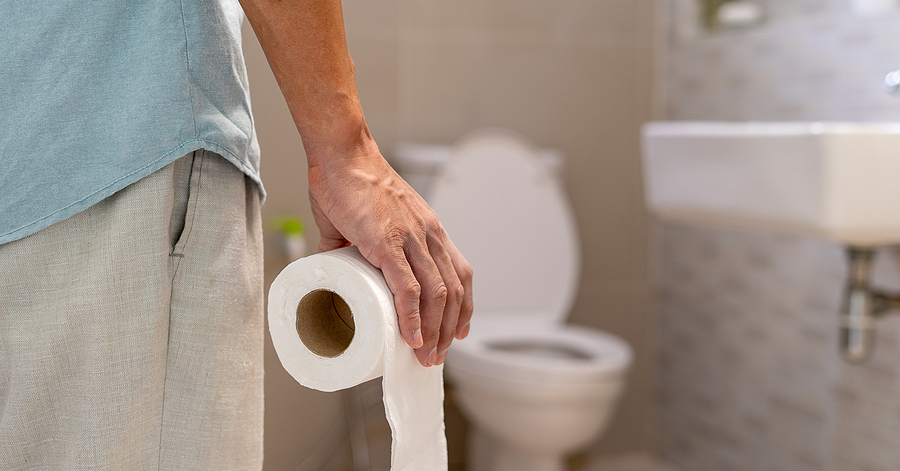 Is your medical practice's budget feeling the heat lately? Times are tough economically. Nearly every sector has been affected. Perhaps you're getting concerned about how you can continue providing the best hemorrhoid procedures for your patients.
Now is the time to learn how to reduce hemorrhoid banding surgery costs. By sourcing a more affordable hemorrhoid ligator, you can offer the same high-quality care for your colorectal patients without losing money in the process.
Problem of Rising Costs
In today's economy, every penny matters. Unfortunately, you may feel that it's getting harder and harder to turn a profit on certain medical procedures, such as hemorrhoid ligation.
Insurance companies may not be planning on raising their negotiated reimbursement rates anytime soon. Even still, the hemorrhoid ligator supplier you've used for years may be increasing prices at an alarming rate.
Such increases can significantly affect your bottom line.
You don't want to compromise on instrument quality, but you do have to be able to turn a profit after all procedure expenses are accounted for.
Fortunately, there's a way to save money while still delivering excellent results for your patients.
Reusable vs Disposable Ligators
If budget concerns have you rethinking your choice of ligators, you may be tempted to switch from disposable ligators to reusable instruments. Perhaps you recognize that there will be a bigger upfront cost, but you figure you'll save money over time.
That seems logical at first, but it's not necessarily the case. Choosing reusable metal ligators comes with some hidden costs that you'll need to consider before going that route.
For one thing, you can't use a metal ligator and then move on. After the procedure, the instrument must be cleaned and sterilized.
There are costs that come with that. You'll need to budget for both the staff and the equipment needed for the job. If you choose not to do the cleaning in-house, you'll have to add in the expense of paying a third-party service.
Also, metal instruments aren't always as comfortable for the patient as disposable plastic ones. Many involve holding the hemorrhoid with forceps during the procedure, as shown in this video:
Word-of-mouth brings in new patients. You want your former patients to praise the speed and ease of your banding technique. Patients whose hemorrhoids have been pinched in metal clamps may do just the opposite. Quick and easy plastic ligators, on the other hand, may encourage positive reviews.
Finally, sterilization techniques are generally effective, but there's always a small risk of contaminants remaining on the instruments. Post-surgical infections could lead to all sorts of headaches for your patients and your practice. One-time-use ligators can reduce the likelihood of that complication.
Perhaps the trick to saving money on ligation procedures isn't to switch instrument types. Perhaps the best approach is simply to switch brands.
Reduce Hemorrhoid Banding Surgery Costs
You can reduce hemorrhoid banding surgery costs without compromising on quality. The key is to select a ligator that's both affordable and reliable.
Big-name brands in the disposable ligator market charge a pretty penny for their instruments. Purchasing their rubber band ligators for procedure after procedure can add up over time.
Here's a secret you need to know: You can get the same level of quality without the high price tag.
The Adler Ligator (AL9000) is a reasonably priced disposable ligator that works similarly to other comparable tools on the market.
When you select the AL9000, you can count on:
Quality construction
Hygienic packaging
Easy operation
Effective treatment
Low cost
When you choose the AL9000, your patients will benefit — and so will your bottom line.
Benefits of the Adler Ligator
If you're curious about using this affordable disposable ligator in your medical practice, now is the time to learn more. The AL9000 offers multiple benefits for you and the patients in your care.
The device is constructed of smooth plastic that's comfortable for your patients. There's no cold metal to brush up against their skin or rough edges that might cause pain.
And because the instrument is plastic, you can throw it away after use. Each patient will receive a fresh, hygienic ligator.
Operating the AL9000 is simple. The ligator creates its own self-suction to position the hemorrhoid. You won't have to grasp the tissue with a clamp or hook up an external aspirator. Everything you'll need is right there in that one little device.
Because using the Adler Ligator is so simple, you will be able to perform this procedure quite quickly. One-time-use ligation tools are designed for speedy operation. It may take you less than five minutes to insert the instrument and band a hemorrhoid.
That's a feature that many patients really appreciate. It's good for time management in your practice too.
Overall, the Adler Ligator offers many of the same features and benefits as other disposable ligators on the market but at a fraction of the price.
Learn More About the Adler Ligator
Are you ready to explore the Adler Ligator as a cost-effective, high-quality instrument for your medical practice? With this device, you can continue to deliver the same level of hemorrhoid care that you're used to providing while still saving money.
To learn more about whether this instrument is the right choice for your medical practice, visit Adler MicroMed's AL9000 resource page. We also invite you to contact our expert team for a personalized conversation about how this instrument could play a role in helping you reduce hemorrhoid banding surgery costs.
As with all medical issues, your physician is the ultimate source as to what procedure best fits your needs. Discuss all options and get a second opinion if you have any doubts. These articles are intended to be a source of general information only.